Remember on Friends, how Rachel was pregnant? Do you remember how when she was in labor, in the shared hospital room, was left waiting for hours and hours whilst multiple women were rushed into their delivery rooms 20 minutes after showing up?
Rachel and I had a lot in common on February 11, 2018, ha!
It was a rainy Sunday night; I was snuggled up on the couch watching the Kardashians with Amin and the kitties. And then, my water broke.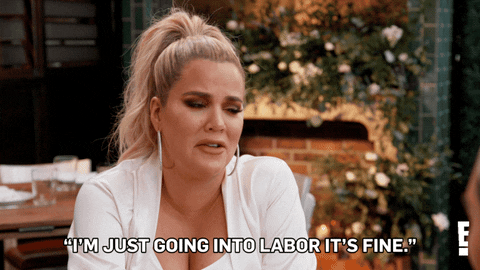 We got to the hospital after a quick shower and a "HOLY SHIT THIS IS HAPPENING" moment and I was wheel chaired into a room about an hour after that.
At this point I had answered hundreds of questions, been poked and probed at, and was starving (no eating during labor, boo), yet, didn't really feel any pain! I was thinking how awesome my labor experience might be… boy was I so wrong.
I was given two separate medications to induce labor. Turns out, those medications made me feel full labor pains without actually inducing me! It was 20 hours of many panic attacks and pain before I was finally able to get an epidural aH.
Unlike other women, who can sit up and receive the huge injection through the middle of their back, I had to lay on my side. The umbilical cord was wrapped around Isa's neck so flipping from side to side prevented the cord from tightening. I remember going through a contraction while the doctor administered the shot- it was such a terrifyingly beautiful, surreal experience.
I could still feel the contractions, however, this pain was a breeze compared to earlier. And man, did I sleep right after receiving that!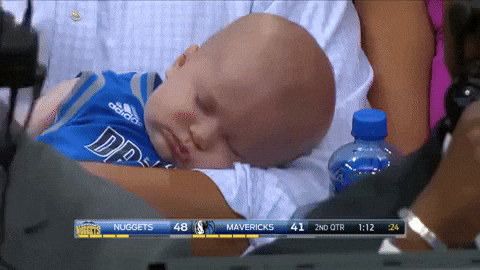 Actually me
Between doctors, nurses, and family coming to see and check on me, a few hours passed by. Amin managed to sneak some Burger King Chicken Fingers to me and I engulfed those. I could still feel the contractions every few minutes so within four hours, I received two more doses of the epidural.
After 24 hours of labor, if you have not delivered your baby, the situation becomes much riskier due to risk of infection. So, to help prevent that from occurring, I received a fluid transfusion as well as antibiotics. This was really interesting for me because I had never seen or heard of this before. The doctor explained that the liquid prevented the infection from forming.
I felt an immense amount of pressure about 25 hours in. The doctor warned me about involuntarily pooping because of the epidural so I honestly thought that's what was happening to me. I remember calling the nurse, freaking out, and kicking Amin out of my room. When the nurse came in, she lifted the sheet, looked at me,  dropped the sheet, and said it was time. What? Wasn't I pooping!?!?!?!?
Suddenly, the nurse was calling multiple on call doctors to deliver me (My actual doctor happened to be in the middle of an emergency C section at the time). There were women in pink scrubs who rushed into the room and began preforming various tasks- unfolding sheets, changing the bed composition, laying out bath items for when Isa was born. One woman got me a warm blanket because I was shivering. Amin ended up going down to update our family. Luckily, he came back just as I was told to start pushing at the count of ten.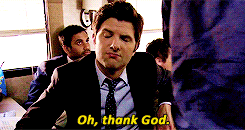 The actual labor only took a few minutes. Isa was born and all I remember doing when I laid eyes on him was bawl. It was an overwhelming mix of emotions that my baby was born, I was finally done with being in pain, and holy crap I was a parent!
Because I was in labor for so long, Isa had to be monitored for 48 hours for infections so we ended up staying at the hospital for three days in total. They were filled with nurses, doctors, needles, and no sleep.
Isa went through multiple blood tests and spinal tests and hearing tests and tests tests tests. It was a grueling stay but I know it was to ensure the safety of our little nugget.
Giving birth was the most intense and beautiful and painful experience I have ever been blessed with.
I learned so much that day, and most of it unrelated to the actual event. I witnessed my husband transform into a father, my parents and in laws into grandparents, siblings into uncles and aunts. It was so pure and filled with love aH.
Was it easy? No. Was it worth it? A million times over.